Interviews
Interviews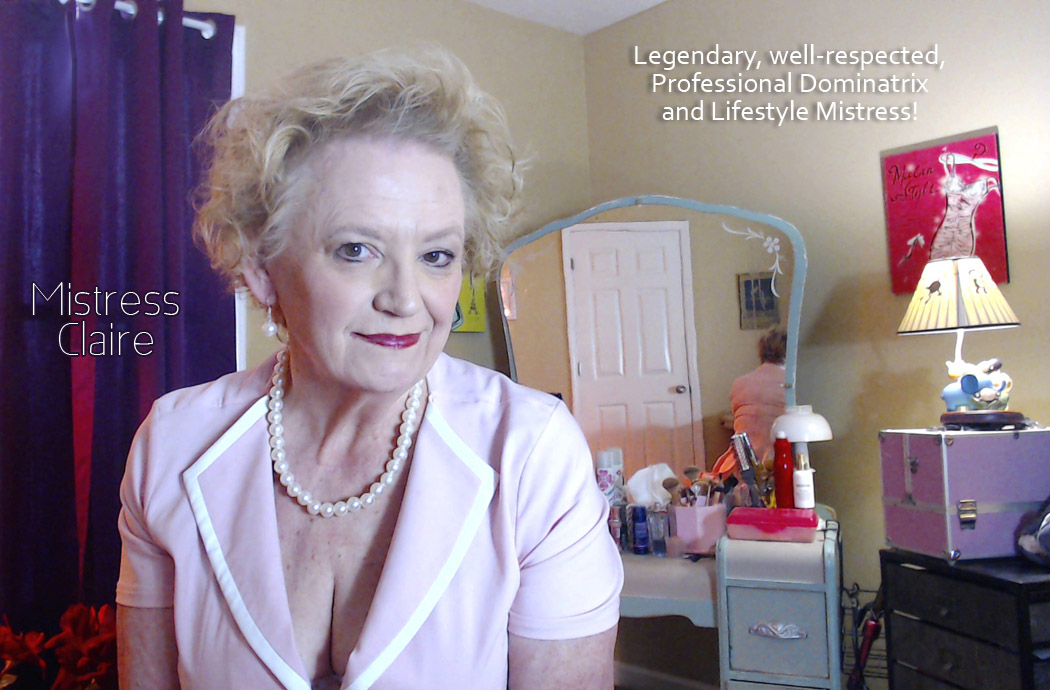 dv: It's a pleasure talking to you!  Tell people where you're currently located and whether you have any travel plans for the rest of 2019.
MC: Hello!  Thank you for speaking with me!  I am currently in Indianapolis, Indiana, and have no travel plans for the remainder of the year.  This may be subject to change in 2020, but I always keep my fans up-to-date on my website and will update my listing on www.dickievirgin.com with any travel plans as well!
dv: That's good to hear. Is Indianapolis where you started your career, and if not, what brought you to that part of the world?
MC: Oh no, I'm originally from Atlanta, Georgia and spent most of my life in the metro Atlanta area until a few years ago.  As happens quite often, a spouse is relocated and we must move.  We'll be here in Indianapolis until the beginning of 2021.  Stay tuned for my next destination!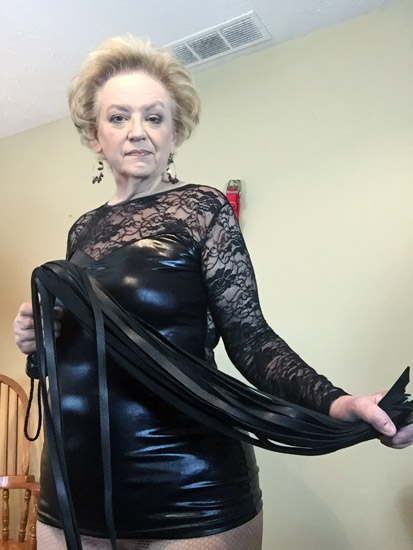 dv: So you're a true Southern Belle! Tell us, were you an aspiring Dominatrix in your childhood days or did that come about later?  Would the 'schoolgirl you' be surprised to learn that this became your profession?
MC: No, she probably would not!  I've always been a rather dominant woman and knew innately how to use my wiles and intelligence to convince men to do what I wanted them to do.  I suppose it was a 'gift' from birth, really.  
dv: What was your initial introduction to the scene and how did that evolve into your decision to make this a profession? 
MC: I began exploring the lifestyle in the early 2000s, mostly online at the time.  I was intrigued by the ability to use the internet to lure men into quasi relationships and used role-play in order to dominate them and get them to do whatever I requested. That eventually evolved into real-time sessions, combined with online and phone sex and brought me to where I am today.  I've been in the industry now for over 15 years.  
dv: Interesting backstory. Who would you consider your heroes in the business and who have been mentors?
MC: Oh goodness. Well, when I began really building an online presence, I'd say I was mesmerized by Isabella Valentine and her ability to build her brand so well.  Additionally, I must give credit to MixTrix who helped me quite a bit when I was 'learning the ropes' of domination via live video shows.  
dv: Sounds like you had some good teachers. Do you recall your very first session? Tell us about some of the most memorable ones you've had.
MC: Of course I remember my first session. Could any of us ever forget our first?!
One of my most memorable sessions involved a wonderful gentleman who had a true anal fetish.  During strapon play, we ended up inserting two full-size dildos (one strapon and one handheld).  One was approximately ten inches in length and the other was twelve inches.  He thoroughly enjoyed himself (as did I).  The other that sticks out involves a favorite sissy who works with me in session when I train a brand new sissy. She's led into the room on a collar and leash, fully dressed in heels, wig, and makeup, and assists me to transform my sub, slowly but surely, into a beautiful, feminine sissy who then proceeds to provide domestic service and clean my home top to bottom while in her outfit and heels.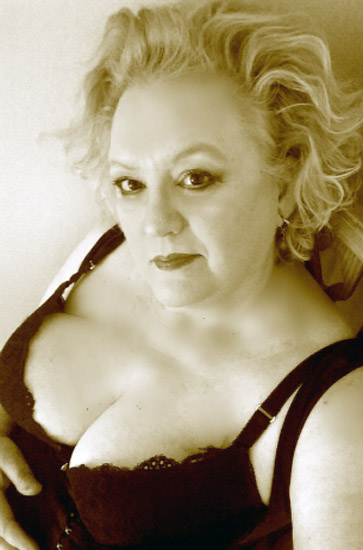 dv: Awesome! What do your favorite scenes involve? 
MC: Without a doubt, transforming men into feminine sissies.  Having them leave their manhood at the door (they have to remove all clothing when they enter) and showing them, step by step, how to apply makeup, do their hair, provocatively put stockings on, and how to walk in heels.
dv: Great, so you appreciate a good sissy! What sort of facility do you have?
MC: I have a play space in my home that is set up for sissy training on one side and kinky/fetish play on the other.
dv: Good setup. What do you think people assume about Pro Dommes, or more specifically you, that is just not true?
MC: I find many men assume that because I'm a sex worker I also provide escort services (which I do not).  No offense whatsoever to those who do; I just do not offer this service.  
dv: Fair enough. Tell us about your site. What services do you offer besides real-time sessions and where can people find you on social media? 
MC: In addition to real-time, I offer a complete menu of online services via various chat methods, streaming on cam, email, text, etc.  All of my links can be found HERE. 
dv: Sounds like you've got it all covered.  How do you balance everything and what do you like to do for fun?  Do you have any hobbies?
MC: Well, I am fortunate to be married to a lifestyle dom who grounds me and helps me to keep on track.  He's uber supportive and we make time to do fun recreational things. We love the saltwater and visit the coast whenever possible. 
dv: Nice! What are some of your future goals?
MC: To continue to perfect my craft, add more goodies and equipment to my play space, and be the best at what I do!
dv: Those are great goals. Thank you so much for your time, Claire. All of us at dickie virgin wish you continued success!