Interviews
Interviews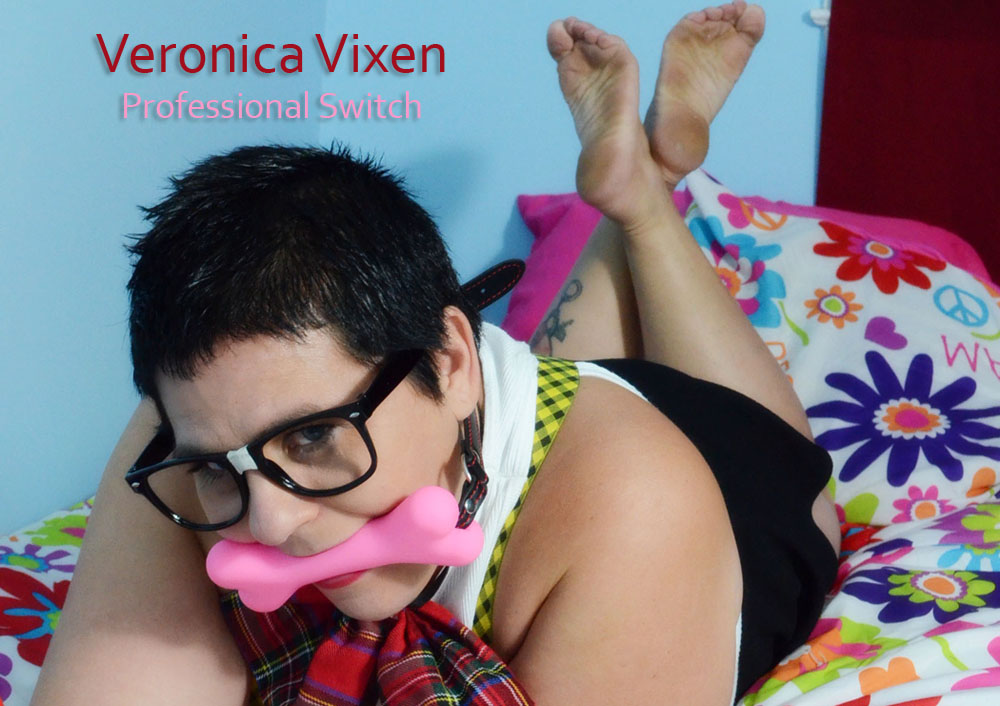 dv: It's a pleasure talking to you; we've been big fans of yours for some time.  Tell people where you're currently located and whether you do any traveling.
VV: I have a private, multi-room play space in Baltimore, Maryland 21220 (Middle River). I also travel to surrounding areas such as Philadelphia, New Jersey, Washington DC, and even NYC if booked for multiple hours.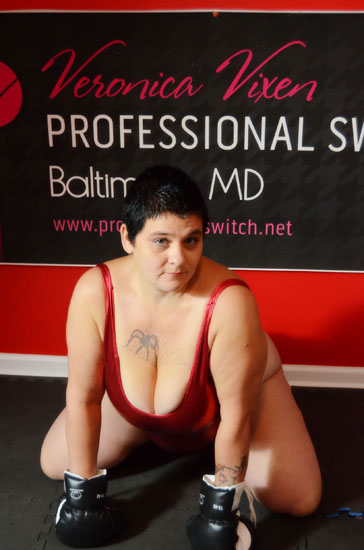 dv: Did you start your career in Baltimore, and if not, what brought you to that part of the world?
VV: I'm not originally from Maryland but moved here from California. It was a spot on the map with a low cost of living and a good job market.
dv: Good choice.  Were you an aspiring Dominatrix in your childhood days or did that come about later?  Would the 'schoolgirl you' be surprised to learn that this became your profession?
VV: I always wanted to teach and did so for many years. I was introduced to the fetish world and professional fetish providers shortly after I turned 17.
dv: What was your initial introduction to the scene?
VV: I was introduced to the fetish lifestyle completely by accident. I had to do a book report for school and went into my uncle's room to look for a book when I came across one that looked interesting.  Based on the cover, I thought it would be a cheesy romance novel.  Man was I wrong, lol!
dv: That's hilarious! How did that evolve into your decision to make this a profession?
VV: I had always been interested in the power dynamics in relationships, so that book sparked my interest in the fetish aspects. Shortly after I turned 18, I started a one-year mentorship under a Dominatrix. At the time, I only 'moonlighted' because I was working towards a vanilla career.
dv: Who would you consider your heroes in the business and who have been mentors?
VV: I've had several mentors or teachers during my 20+ year career.  The most recent one is D, my videographer and the male dom/session wrestler I work with, who also taught me to wrestle. Although I've always been a fight enthusiast, I had never wrestled. So, he taught me and since then I have also taught other women.
dv: Interesting! Do you recall your very first session?  Tell us about some of the most memorable ones you've had.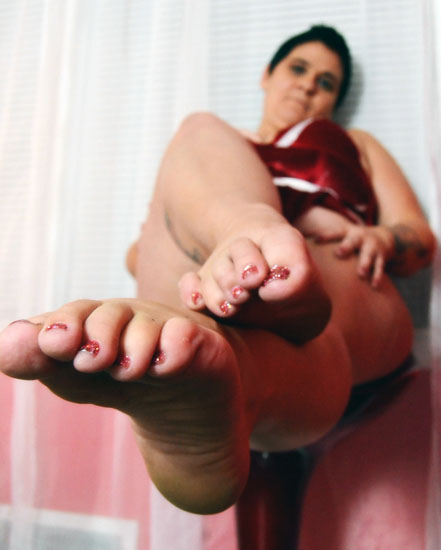 VV: Yes, I do remember my first session (although it was a long, long, long time ago)!
One of the worst memories I have of sessioning involves a regular client who I had bottomed to many times (remember, I'm a switch). I was working at a private fetish club at the time and there was no dungeon monitor available for our caning session, so I broke my policy and sessioned without one. I ended up injured because the client didn't hear me call my safe word and someone had to come running into the room to help. I didn't offer caning as a Dominatrix or a submissive for years after that, and in fact, I only began offering it again just this year.
One of the best memories I have of a session involves a ball busting client. After he called 'red' the final time, I rubbed his back and simply held him. He started to cry and told me he didn't understand how I could be so vicious and yet so tender.
dv: Great answer! Sort of a 'best of times, worst of times' story.  What do your favorite scenes involve? 
VV: My top three, in no particular order, are:
1. I am a foot slut, so I love to put someone in bondage and then molest their feet while they're helpless, simply because it's something I enjoy.
2. I'm also a fight enthusiast, so I really enjoy foxy boxing, wrestling, beatdowns, mixed mutual beatdowns, human punching bags, and catfights.
3. Edge play which can include breath play, extended heavy bondage such as mummification, knife play, fire play, and taboo roleplay.  
dv: Wow, your interests are certainly varied!  What sort of facility do you have?
VV: My play space is a private residence with both off-street parking and street parking. It isn't a traditional dungeon; it's an adult kinky playground. There are four different rooms: the main room, grammar school classroom, red room/little girl's bedroom, and my private room and play area. There are also bathroom and shower facilities for clients.  I also host other fetish providers at my play space, both male and female. Plus, Academy Wrestling rents my space to shoot their wrestling videos.
dv:  Good work; sounds like you have something for everyone. What do you think people assume about Pro Dommes, or more specifically you, that is just not true?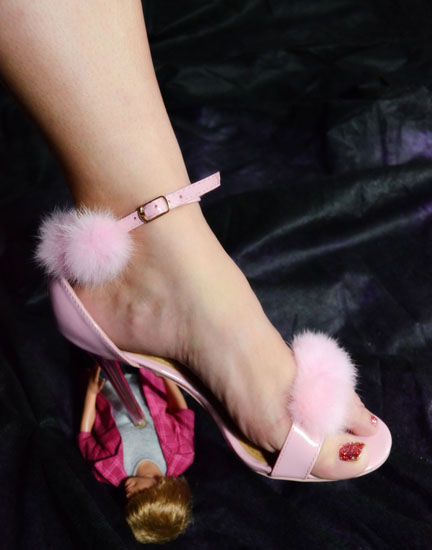 VV: That's a long list, especially since I'm a professional switch and session wrestler.  Here goes:
⦁ Many wrestling clients think I'm out of shape because I'm 190 pounds, when I am anything but. I run three miles every day, sometimes twice a day.
⦁ A lot of guys think that when they hire a pro switch or sub that they can do whatever they want, without limits.
⦁ Some people think I mustn't really enjoy what I do because I charge for my services. I don't offer any activity I'm not skilled at or that I do not enjoy.
 
dv: Excellent! Now tell us about your website.  What services do you offer besides real-time sessions?
VV: My website is very detailed and tells people anything they could possibly want or need to know about me, my play space, and my services. It's also a landing pad to find such things as my blog, Clips4Sale and other such websites which have my work, my OnlyFans, long distance packages for email training, webcam, phone, and texting.  Ladies can also find an application to come out and join us as a fetish model. 
dv: Sounds like you've got it all covered.  How do you balance everything and what do you like to do for fun?  Do you have any hobbies?
VV: That can be a challenge at times since I'm also the caretaker for my adult special needs son. In order to make it happen, I have scheduled business hours, and outside of those hours, I do not answer work calls, texts, or emails. This allows me ample personal time and the downtime I need for self-care. For fun, I watch cartoons and horror movies, help my son with his crafts and craft sales, and I also enjoy roller skating as well as running.
dv: You certainly have a full life. What are some of your future goals?
VV: I want to turn the space under my basement stairs into a 'room for captives' and to continue to add to my fetish toy and equipment collection. I'm also working on a plan to host fetish parties and live events where folks can buy tickets in person or watch via webcam.
On a personal level, I'm on a weight loss journey and my goal is to drop from 190 to 130 pounds, and continue to fitness journey as well as help my son further build his website and business www.aaronscraftstore.com.
 
dv: Those are all fantastic goals and we have no doubt you'll succeed at them. Thank you so much for taking the time to do this interview.  All of us at dickie virgin wish you continued success!
VV: Thank you so much for having me!
Look for Veronica Vixen on FetLife and be sure to follow Her on Twitter!
July 3, 2019