Interviews
Interviews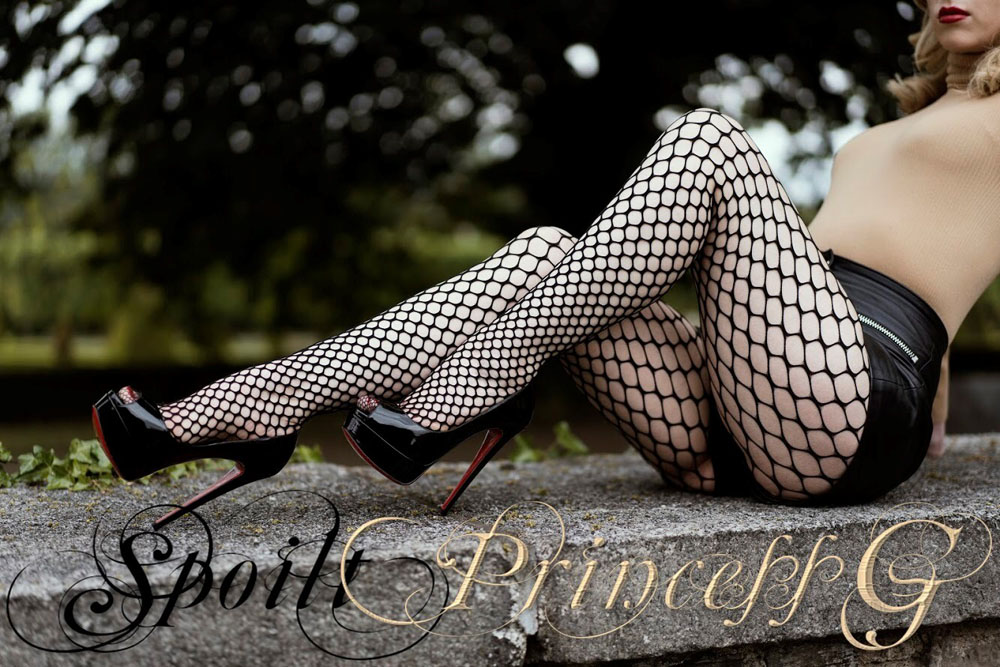 dv: It's a pleasure talking to you; we've been big fans of yours for some time.  Tell people where you're currently located and whether you have any travel plans for the rest of 2019.
SP: I'm currently located in Dublin, Ireland and have plans to travel to Prague, Berlin, and Izmir this year. I love Fly Me to you, as it's a great opportunity to see different cultures and sample some of the other delights that travel has to offer.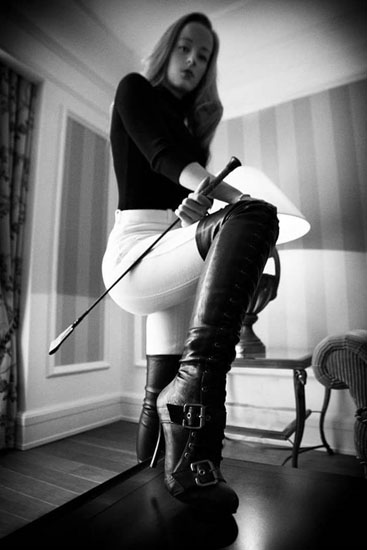 dv: Did you start your career in Dublin?
SP: Online yes but real-time not really. I prefer to be very discreet, so I accept real-time sessions only from subs who have served online first and then I accompany them on business trips.  I have plans to buy a holiday home in Spain or Turkey, which could be used for BDSM real-time slave sessions.
dv: Wow, that sounds nice! Were you an aspiring Dominatrix in your childhood days or did that come about later?  Would the 'schoolgirl you' be surprised to learn that this became your profession?
SP: I went to a school run by Catholic nuns who were very strict and any aspirations I had at that early age were to become strict like them. I'm delighted that I found this vocation. It's My true calling!
dv: Well done; it's so important to enjoy what you do. What was your initial introduction to the scene and how did that evolve into your decision to make this a profession? 
SP: A chance encounter with a Findom fan and foot worshipper opened My eyes to the scene. I was also quite disappointed at vanilla and run-of-the-mill status quo relationships. Being a Dominatrix naturally suits my personality and life goals.
dv: Who would you consider your heroes in the business and who have been mentors?
SP: There are many inspirational figures but one who comes to mind because I recently read his book is Richard Branson.
dv: Interesting! Do you recall your very first session?  Tell us about some of the most memorable ones you've had.
SP: Each session is wonderful, but I don't like to spank and tell. I prefer to be discreet and the kinky secrets of my subs are safe with me.
I'll give you an example of something that is not a kinky secret – My upcoming trip to Turkey.  Everything is being taken care of by My long-term slave.  He's also paying for Ibicella, My Domme sister, to come all because he knows it makes me happy to spend time with her.  We'll stay in a five-star hotel with a sea view and our business class flights, food, entertainment, and spa days have all been taken care of so we can enjoy ourselves and get the most from the experience.  I will arrive a day early so I'll be fully rested for the next day's session with My slave.  Although these are small touches, they make Me feel appreciated and will allow Me to focus on creating an incredible experience for the slave.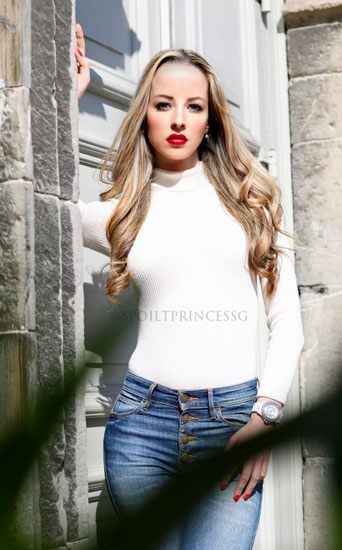 dv: That sounds like a dream trip! What do your favourite scenes involve? 
SP: I love for scenes to be playful, nurturing, and friendly, but the dynamic can also change to become strict and very humiliating for the sub. I don't enjoy inflicting extreme pain on my subs. I prefer erotic humiliation and playfulness, but it really depends on the sub's limits and fetishes. I would never disrespect that. Safe sane and consensual always.
dv: What sort of facility do you have?
SP: I like to keep My home life separate, so I travel worldwide to five-star hotels which the subs pay for in order to session.
dv: Good for you; that sounds very decadent.  What do you think people assume about Pro Dommes, or more specifically you, that is just not true?
SP: I wish people would understand how complex being a Pro Domme really is. You have to be a digital marketer, psychologist, receptionist, photographer, copywriter, video content producer, video editor, creative director, accountant, social media expert, and counsellor, to name only some things. I could literally go on and on.  A lot goes on behind the scenes and it really should be appreciated.
dv: You have to wear many hats in this business, that's for sure.  Tell us about your website.  What services do you offer besides real-time sessions and where can people find you on social media?
SP: I would love for people to visit My website Spoiltprincessg.com and My Twitter @spoiltprincessg where they can find out more about my fetish art and way of life.
dv: How do you balance everything and what do you like to do for fun?  Do you have any hobbies?
SP: I have very little time for hobbies, but I'm blessed to be able to do something I truly love, each and every day.
dv: Great attitude!  What are some of your future goals?
SP: I'd like to buy a holiday home/dungeon someplace sunny. Ireland, unfortunately, isn't blessed with such weather, lol. 
dv: Wow, it sounds like you lead a very exciting life. Thank you very much for taking the time to do this interview.  All of us at dickie virgin wish you continued success with your endeavours!
SP: My pleasure. Your work is so important, and I am so thankful for your support and promotion of this wonderful community we love so dearly.
June 6, 2019