Interviews
Interviews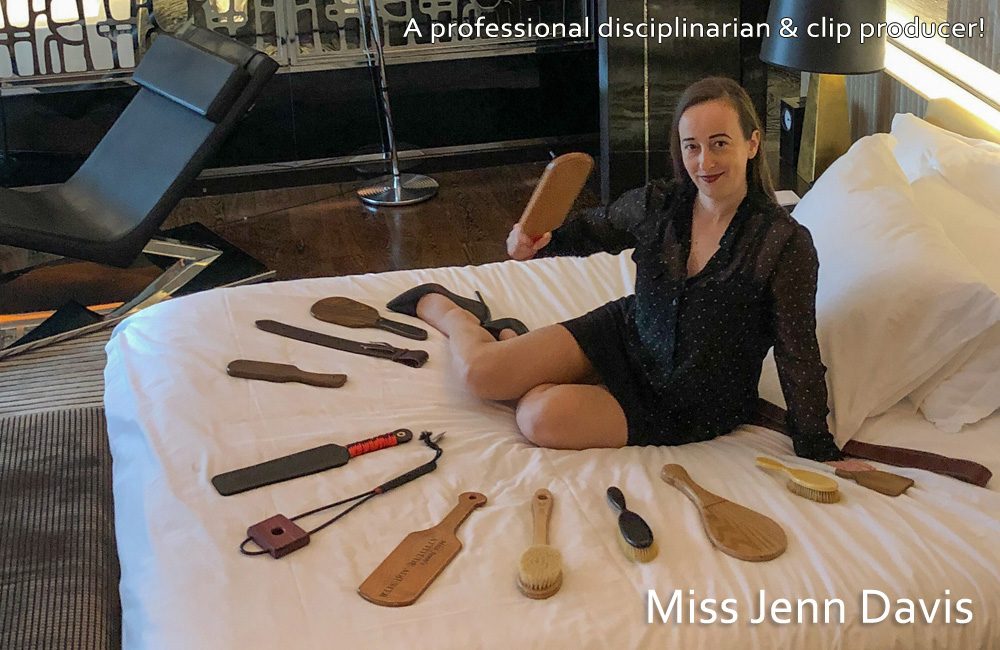 dv: It's a pleasure to talk to you; we've been big fans of yours for some time.  Tell people where you're currently located and whether you have any travel plans for 2019.
MJD: Technically, I'm in Seattle but you probably have a better chance of getting a session with me in the DC/Baltimore/Northern Virginia areas, which I travel to frequently. For years I've been a travelling Domme, touring all over the US, but I just cut back my travel schedule for 2019 to include the DC area only. Hopefully I'll be back to traveling extensively again in 2020.  Of course, if anyone reading this interview would like to sponsor a trip (fly me to you!) or would like a 'travel companion', please check out my website and contact me there (keep in mind that sponsoring a trip is not cheap, so only contact me if you're serious and have the means to do it).
dv: Is Seattle the city in which you started your career?
MJD: YES, it is!
dv: Great choice; it certainly is a beautiful city.  Were you an aspiring Dominatrix in your childhood days or did that come about later?  Would the 'schoolgirl you' be surprised to learn that this became your profession?
MJD: That all came about later.  I had already had many successful careers and businesses in the 'vanilla' world when I decided to make a go of becoming a Professional Disciplinarian and Pro Domme.  Oh yes, the 'school girl me' would be very SHOCKED. I led a sheltered life and grew up attending private Catholic schools. Never got in trouble, followed the rules, was basically a 'good girl'.  And although the school girl in me would be shocked, I think she'd be quite proud that I was open-minded enough to try a career outside of social norms and to go after what I'm passionate about.
dv: We couldn't agree more! What was your initial introduction to the scene and how did that evolve into your decision to make this a profession?
MJD: I started out doing foot fetish, which evolved into becoming a Professional Disciplinarian (AKA a professional spanker).  After that, I became a Professional Dominatrix and eventually got into videos and became a model.  I do both fetish modeling and spanking modeling (as a Top). Not only am I a model, but I'm also a producer, and produce my own fetish clips.
dv:  Sounds like a natural evolution into the successful career you have today.  Who would you consider your heroes in the business and who have been mentors?
MJD: I have no 'one' hero or mentor, but lots of strong successful Dommes and Disciplinarians who I can go to for advice or who I have modeled various aspects of my business after. I am lucky to be surrounded by such strong successful women!
dv: Do you recall your very first session?  Tell us about some of the most memorable ones you've had.
MJD: Oh absolutely! I could never forget my first session, nor could I forget some of the most memorable ones.  I can't really discuss my sessions (for discretion reasons) but if you want to check out some blog posts I wrote about various Miss Jenn Experiences that have been quite memorable, you can find them HERE. I did get permission from my clients to post the information that I posted, as well as the pictures that were taken.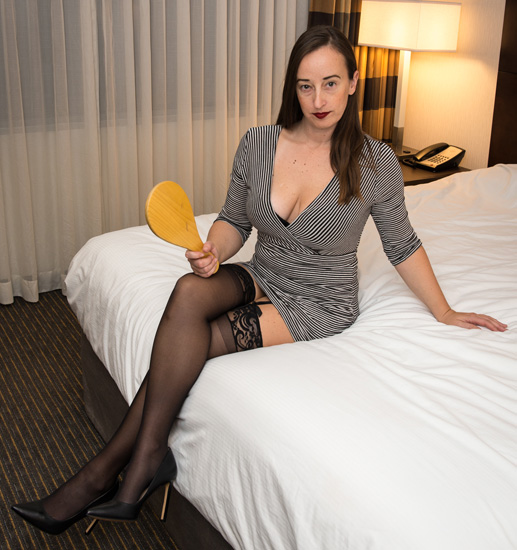 dv: What exactly is a Miss Jenn Experience?
MJD:  It involves an hour of fetish play (spanking, domination, foot fetish, humiliation, ABDL, etc.) plus extended social time with me.  Most range between three to seven hours! And I think my longest may have been around eleven hours, but believe me, we packed a lot into those eleven hours.
dv: Eleven hours, wow! What do your favorite scenes involve?
MJD: Spanking, spanking, and more spanking! But honestly, I have a lot of interests and am passionate about a lot of different fetishes (I also really love armpit fetish). You should check out my video clips and audio clips to get an idea of what I'm into.
dv: No doubt our readers will be clicking on those links right now, lol!  What sort of facility do you have?
MJD: Depends on where you see me! I have a few different places in the various locations I travel to, including:
hotel rooms
basement of a home
domestic space
dungeon
dv: What do you think people assume about Pro Dommes, or more specifically you, that is just not true?
MJD: People seem to think that I'm brutal. Yes, I can be sadistic but only if that's something you enjoy. I give light spankings, I give fun spankings, I give strict spankings, I give maintenance spankings, and yes, I also give hard spankings and do corporal punishment, but that all depends on a person's tolerance.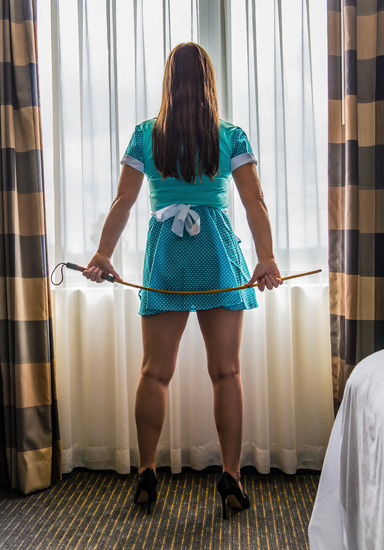 dv: Who knew maintenance spanking was a thing?! Tell us about your site. What services do you offer besides real time sessions and where can people find you on social media?
MJD: I do real time sessions of course, but I also do phone sessions, phone consultations, meet-n-greets, sponsored trips, fly me to you, travel companion, fetish modeling, I teach classes on spanking, and I'm a content producer.  I produce video clips and audio clips, and I also do customs.  Here are my links:
dv: You certainly have a diverse offering!  How do you balance everything and what do you like to do for fun?  Do you have any hobbies?
MJD: Good question. I must admit that it's hard to maintain balance! For fun I like to go paddle boarding (hmmm I'm noticing a trend here with paddles, hehe ;), do weight lifting, read, travel, and socialize with friends over cocktails.
dv: Yes, we can see why paddle boarding is on your list, lol.  What are some of your future goals?
MJD: I want to expand my clip library and produce more videos and audios in 2019 and do more customs. I also want to focus more on Mommy Domme, Step-Mom, Diaper Discipline and Mommy Disciplinarian content. In 2020, I'd like to travel more but will be focusing primarily on sponsored trips. I have plans to write more articles and be interviewed or featured in articles. And of course, I will expand my empire and build my brand! I'm always looking for online subs who have experience working in Public Relations (PR) and who would be interested to serve me by writing press releases, and promoting me and my clips on various fetish forums and such.
dv: Those are great plans indeed and we have no doubt that your success will continue. Thank you so much for your time.  All of us at dickie virgin wish you nothing but the best!
MJD: Thank you for taking the time to get to know me a bit better and for letting your readers know about me. I really appreciate everything that the people at dickie virgin do for me. You've got a really great site here and it's a great place for submissives and Femdoms to find each other. Your site is basically the beginning of hopefully a long D/s relationship, whether that be online via clips and phone, or in real time via sessions.
April, 2019