Interviews
Interviews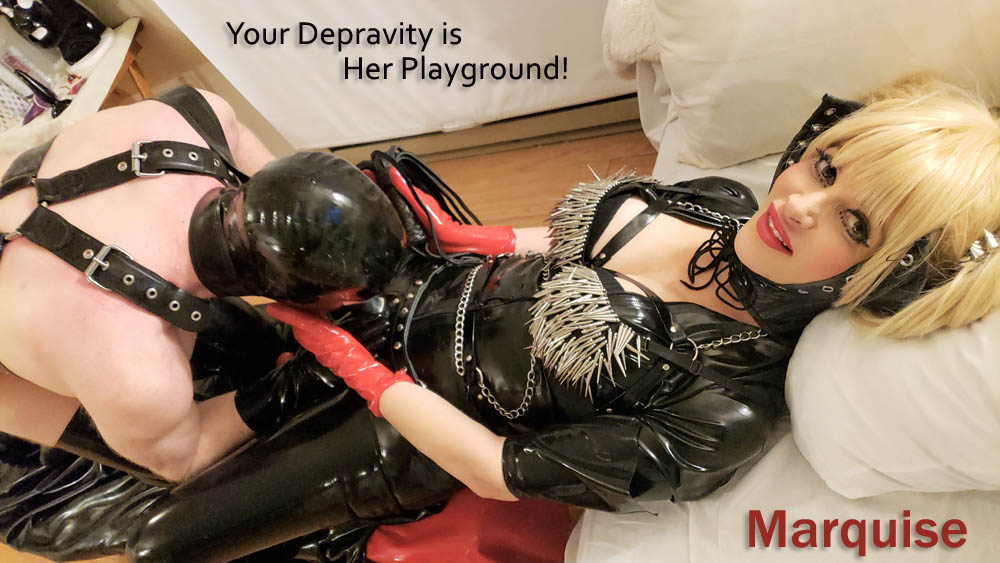 dv: It's a pleasure talking to you. Where are you currently located? Do you have any travel plans for 2019?
M: I'm currently located in New York City. Travel plans for 2019 include several major cities, Miami, Chicago, and a few others, where I'll attend a number of events. I also plan to session with my slaves and submissives from across the United States.
dv: Is New York where you started your career, and if not, what brought you to that part of the world?
M: My career actually started in Paris, France and I moved to London UK after that.  I came to New York because I felt I had accomplished everything I could in London and I wanted to take on new challenges, projects, and adventures.
dv: That sounds exciting! Were you an aspiring Dominatrix in your childhood days or did that come about later? Would the 'schoolgirl you' be surprised to learn that this became your profession?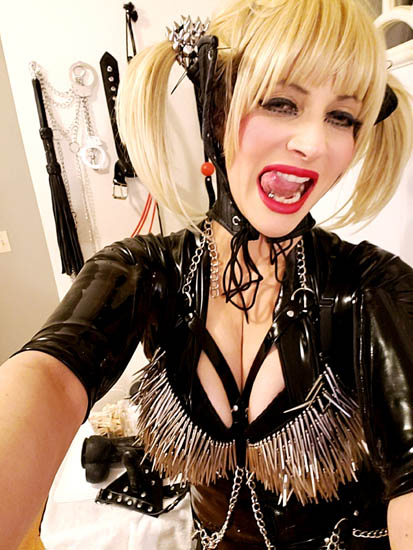 M: I did start out as a Dominatrix in Paris. As I became more involved with the scene and the community in the UK, it just became a natural progression. I think my 'schoolgirl self' would not be very surprised, as I was already challenging the norm back then during my conservative upbringing. I dominated the schoolyard, which wasn't too difficult considering my personality type.  It wasn't long before I had the boys shining my shoes and the girls carrying my books!
dv:  Lol, well done! What was your initial introduction to the scene and how did that evolve into your decision to make this a profession?
M: I started as a model in Paris at the age of 14. I was a natural leader and attention seeker. After four years of modeling, I became interested in BDSM after meeting a Master at a Paris fetish event. He introduced me to BDSM, the slave/Master dynamic, fetish clothing, and the power of personality. I attended BDSM events with my Boyfriend/Master and became a submissive in order to better understand the power exchange and the dynamics of the BDSM community. I quickly learned that my own personal power could overcome anyone else's, and I soon became the dominant in my relationship.
dv: So, you turned the tables.  Nicely done!  Who would you consider your heroes in the business and who have been mentors?
M: I've met some amazing people in this community, and many have been a powerful influence on me, so it's hard to single out individuals. I tried to learn something from every person I encountered, and each person left an impression.
dv: Do you recall your very first session? Tell us about some of the most memorable ones you've had.
M: During my first session, I urinated in a submissive's mouth at his request in his Paris apartment. It was an intense power rush!
dv: Wow, that's an interesting start indeed! What do your favorite scenes involve?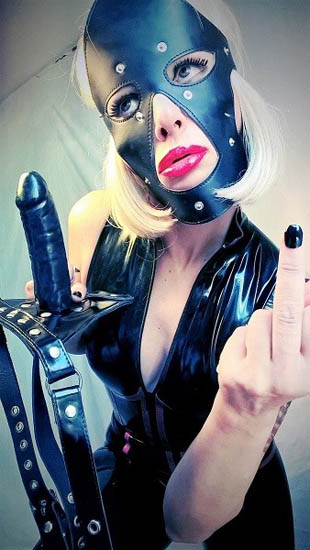 M: I don't have a favorite scene, but I do enjoy pushing the limits of a submissive to see how far they can go. I love mind fucks, fear play, psychological manipulation, and extremes of all kinds, such as extreme fetishism, ass play, pet play, dehumanization, strapons… basically anything that makes my slaves and submissives feel owned.
dv: What sort of facility do you have?
M: I work out of a dungeon in NYC and I'm working on getting my own space.
dv: What do you think people assume about Pro Dommes, or more specifically you, that is just not true?
M: I think too many people outside the community, and a few inside it, feel that Pro Dommes are just hookers who dress up in fetish and fuck. This could not further from the truth. I have never had sex with a client, and BDSM to me is definitely not about sex … it's about power, self control, and experiences. I also see it as therapy for some people. It allows them to escape for a while.
dv: Very well said.  Tell us about your site. What services do you offer besides real time sessions and where can people find you on social media?
M: My website is MarquiseBDSM.com. You can find me on Twitter, Facebook, Fetlife (Marquise_BDSM), LinkedIn, Instagram, and YouTube. Please follow me! People can also keep in touch with me by email at marquisebdsm@gmail.com, or for a little more privacy, they can email me directly at mq123consult@gmail.com. 
dv: Wow, you've really got it all covered!  How do you balance everything and what do you like to do for fun?  Do you have any hobbies?
M: Some of my hobbies include reading, yoga, cinema, travel, and going to BDSM events. I find being part of the BDSM community very rewarding and it's fun to meet all kinds of people.  I enjoy networking and creating on my website. I'm also writing a book!
dv: Sounds like you're successful because you truly enjoy what you do.  And don't forget to let us know when your book comes out!  Tell us about some of your future goals.
M: I want to organize special events and open my own dungeon. I have a few projects in the works that I can't discuss until they're finalized, but I'll keep you and my fans posted on my Twitter page. 
dv: We'll be keeping tabs on your career but please do keep us posted on your upcoming projects; we can't wait to see what you'll do next! Thank you so much for taking the time to do this interview.  All of us at dickie virgin wish you continued success!
M: It's a pleasure.